Hey dolls,
I got my tonsils out on Wednesday! Although I can't really eat, drink or speak at the moment, I get to spend 10 days being waited on in bed by my wonderful mother. So yes, I am quite enjoying being a hermit. I bought Skins Season 4 on DVD and am partway though the second book in the Hunger Games trilogy. Having all this free time also means that I can catch up on my blogging, Facebook stalking and most importantly, engage in some serious online retail therapy! Here are some of the bargains I've picked up in the last few days...
First I stopped off at Miss Selfridge. Usually I try to avoid websites which charge for shipping but I don't think £9.00 is too bad. Even though I was slightly disappointed with a dress I bought from there a while back (it looked nothing like the picture), I decided to give it another crack.
I posted a photo of the cat earring on Facebook, and so many of my friends fell in love with it. I'm pretty sure I bought the last one though, because when they went looking for it the website was out of stock. Oops! I also showed my boyfriend what I bought and I think he's a bit worried I'm turning into a crazy cat lady! ;)
I have a confession to make... I'm slightly in love with ASOS. I picked out eight items, which came to a grand total of $128.14. Then I used the code 'OUTLET10' to get 10% off! And even better, my birthday is coming up so mum said she'd foot the bill as part of my birthday present! Woohoo!
ASOS L'amour Jumper $21.09
Models Own Lip & Cheek Rouge $9.73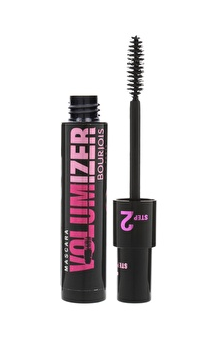 Bourjois Volumizer Mascara $16.22
ASOS Spike Charm Necklace $12.98
Motel Gypsy Spots Gypsy Halterneck Playsuit $22.71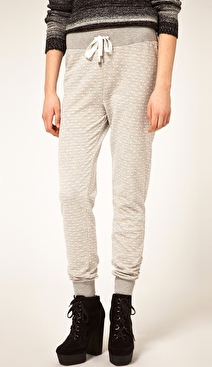 ASOS Spotty Peg Joggers $20.28
ASOS Houndstooth Pom Pom Scarf $12.98
ASOS Multi Knit Scarf with Fur Pockets $12.17
Let me know what you think about what I picked out! I am so flipping excited to get the packages in the mail! I've still got eight days of bed rest left, so there's plenty more time for shopping. What are some of your favourite online shopping sites? I hope you are all having a wonderful week.
Love love love,
Annie xx