Hello lovely person reading this,
Long time no talk! I'm terrible at consistent blogging, honestly it's shocking. Anyway, I wanted to show you something I received in the mail the other day. Dun da da da! Jeffrey Campbell Litas. Can I get a hallelujah? So I know every man and his dog (okay maybe not the dog but you know what I mean) has these babies, but I wanted them. I needed them. I had to buy them guys. Especially when I saw that Nasty Gal were having a 30% off Litas sale. The standard black pair that I got are usually $162, but I got them for $113.40 plus shipping.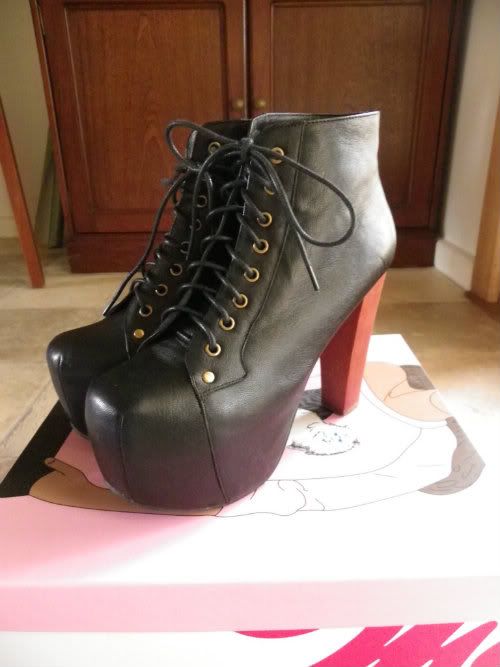 From the moment I saw the adorable box they came in, I was in love. Pink and cats, what a winning combination. I ordered a size 8.5. I'm a size 8-9 usually, and they fit pretty much perfectly. The 9 would have been fine too, but I think the 8 would have been a bit snug especially because I wear them with socks. I'm 5'8.5 which is already pretty tall. The heels are 5.25 inches and the platform is 2 inches so I'm basically a giant in them. Even though it's nice to feel little and cute when wearing flats, you've got to embrace that height ladies. Besides, the kind of man I want to meet should be taller than me even when I'm wearing these bad boys. And believe it or not they are actually really comfortable and easy to walk in. I wore them for 11 hours the other day and didn't die. Crazy, but true.
Hope you're all well!
Annie xx